Expertise
We have years of experience in designing, setting up and managing infrastructure, servers and everything that comes with it.
Our knowledge and experience goes from logical models such as database clusters and network design to hardware, frameworks, distributions and related software. Because of our mindset, we are 100% independent and not brand bound. And in this way can offer comprehensive and specialist support for various issues.

We prefer our own systems (network, clusters, servers, etc.), but if that is not possible, we are just as happy to work with third-party systems.
Own servers in another data center?
No problem.
Virtuele servers in cloud?
No problem.
Dedicated server at a bulk party?
No problem.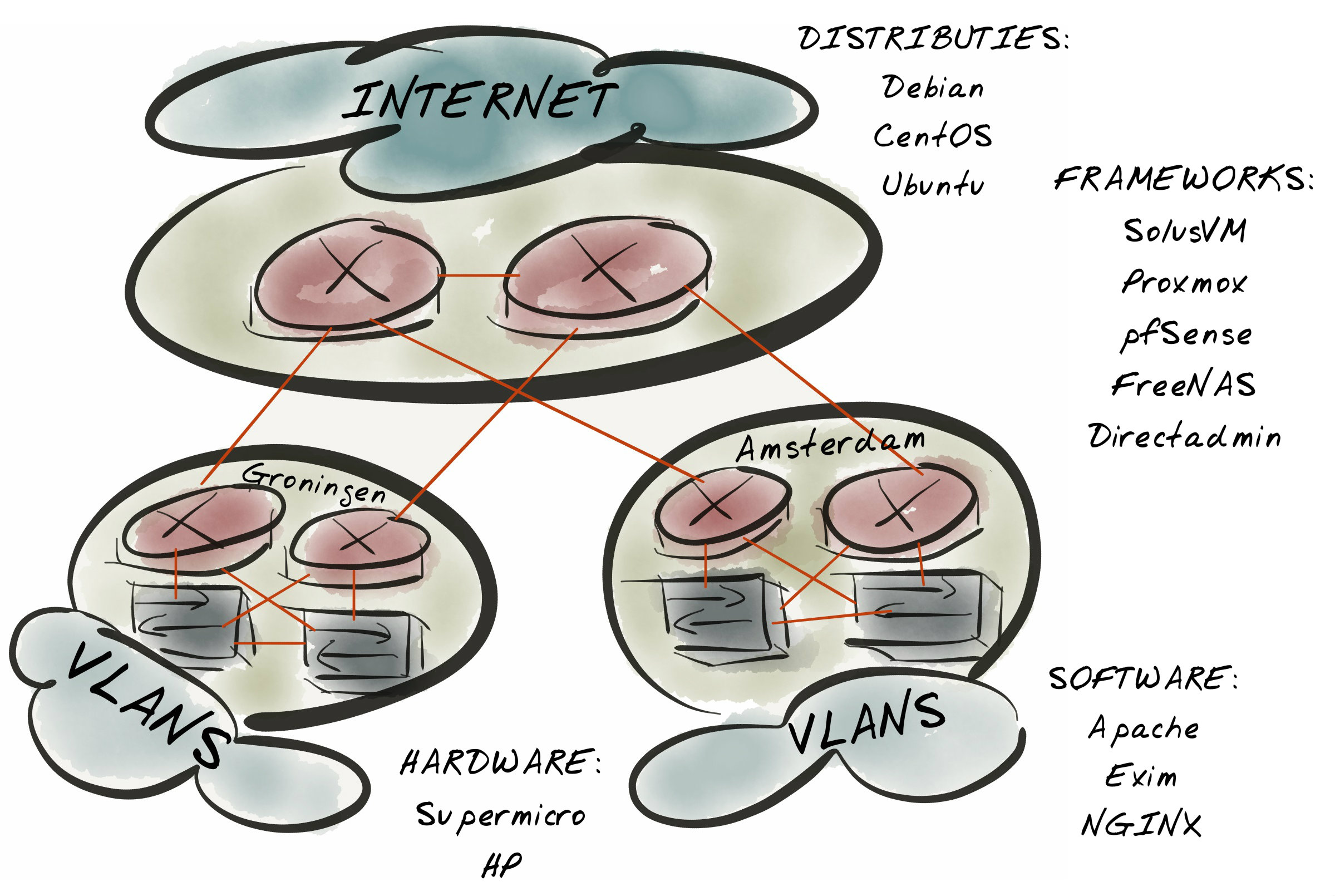 Things we can deliver (in addition to peace of mind)
Design
Installation & configuration
Updates & patching
Trouble-shooting
Direct support
Outside expert opinion
Migration
Things we like to work with: